Finyog was born with the sole purpose to prioritise the needs of financially aware individuals. We serve as the wealth advisory platform that intersects our client's financial demands with the investment of their hard-earned money in a meaningful way. Our cornerstone is the client-first theory, which ensures no conflict of interest and that the most refined product is delivered.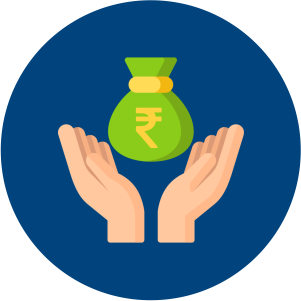 Wealth Management Services – for your needs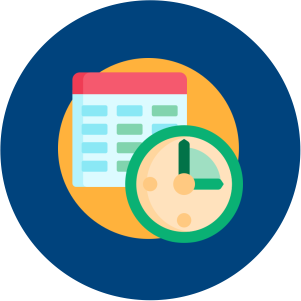 Significantly value-driven Investment Solutions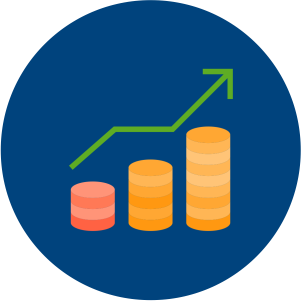 Blueprint to disciplined Financial Planning
Seeking a fresh perspective on Financial Planning? you've come to the right place.
You

and

I

can

collectively

plot

a

course

towards

your

financial

objectives.

We

provide

the

industry

expertise

to

build

your

empire

reach

to

flourishing

financial

heights.

Whether

you

are

a

recent

graduate,

a

business

executive,

nearing

retirement,

on

your

own,

or

with

a

spouse;

we

transition

your

finance

for

a

better

tomorrow.
ABOUT US
Together we'll chart the course toward your biggest Financial Goals
Finyog

has

pioneered

the

concept

of

portfolio

solutions

for

clients.

We

offer

a

wide

selection

of

services

to

help

you

achieve

your

financial

goals

and

determine

the

best

course

of

action.

Your

goals

require

necessitating

and

a

highly-personal

approach.

We

take

the

leverage

to

weave

your

investment

strategies

with

our

high

degree

of

accuracy

and

experience.
EXPLORE OUR SERVICES
What makes Finyog different?
---
An

amalgamation

of

finance

and

yoga,

Finyog

goes

beyond

just

financial

advisory.

We

function

on

our

greatest

principle

of

yogic

discipline,

that

drives

us

towards

consistency,

self-control,

growth,

and

an

unshakable

future.
What our clients say about us:
Tapesh has been handling our investments for a couple of years now and it's been an absolute pleasure working with him. He is honest and transparent in all his dealings and always takes the time to educate me about all the possibilities and all that any investment could entail. He never takes any decisions in haste and does his job with utmost sincerity. He has in-depth knowledge of the subject and also never shies from learning or telling me upfront if it is not his Forte or he needs to learn more about it. I trust him with all our investment decisions and am truly grateful to our friend who introduced him to us.
---
Aashita Chadha - CFO & Founder, The KariGhars.
What our clients say about us:
I am Raghu and a working professional with 22+ years of experience. I am glad to write this note on Tapesh L for the services that he is been offering on my financial needs for last 6+ years. It is really refreshing to work with Tapesh who is truly interested in their client's needs, circumstances and preferences. What really impressed me was the way you took the time to get a feeling for where I was at, your depth of knowledge, lateral thinking and your common-sense approach. Your professional, ethical and caring demeanor elicits my trust and respect and I gladly recommend your services whenever possible
---
Raghavendra N Krishnamurthy -  Senior Manager, VM Ware
What our clients say about us:
Someone like me, who is completely ignorant of financial matters, finds managing finances difficult. I wanted someone to take on all of my financial and tax concerns. Then, almost eight years ago, I met Tapesh Lohia, a trustworthy, hardworking, and knowledgeable finance professional. He took on all of the responsibilities, not only assisting me in managing the finances but also going above and beyond to secure me when my professional career was jeopardized. Tapesh is not just a financial consultant, but a guide and a savior - someone who knows how to make you worry-free.
---
Raja Singho - Author, Book Coach, Digital Entrepreneur
What our clients say about us:
My association with Tapesh has been since late 2017. His zeal to understand clients' needs and establish the best financial roadmap by mitigating possible risks is highly appreciable. He has been very adaptive to cater my time to time funds pullover and reorganizing the roadmap. Tapesh's client-centric approach is very evident through his frequent engagement in communicating my portfolio's performance and bringing agility to stay put as per market conditions, truly feel my investment is in safe hands.
---
Deepak Sharma -  Product Manager, Ford Motor Pvt. Ltd.
What our clients say about us:
It's been seven years since I have been associated with Mr. Tapesh Lohia for all my investment needs. I find him very professional, focused, honest and knowledgeable, who always leans forward to serve some extra every time. Unlike any other investment expert in the industry, Tapesh always walks the extra mile to benefit his customers. In the middle of his busy schedule, he is always accessible and can involve in a call to discuss quick things or to give an update. I strongly recommend Mr. Tapesh for all your investment needs.
---
Sujan Bhattacharjee - Graphic Designer, Accenture